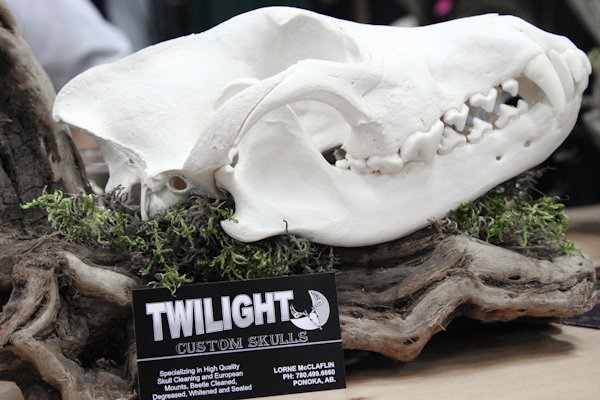 Welcome to Twilight Custom Skulls!
Established in 2010, Twilight Custom Skulls specializes in high quality skull cleaning and European mounts. Every skull with Twilight Custom Skulls is carefully cleaned using Dermestid Beetles. This process ensures minimal shrinkage of the bone. We then use speacial degreasing, whitening and sealing methods that leave your trophy clean and attractive to display for many years!
Twilight Custom Skulls is located west of Ponoka, Alberta on Range Road 273 and Township 432.
Directions from Ponoka, Alberta:
-West on Highway 53 from Ponoka, AB to Dakota Road (Range Road 273)
-North 2 miles to Township Road 432
-1/2 mile West to second farm house on North side.
PLEASE CALL BEFORE COMING OUT!
For more infomation contact Lorne McClaflin at:
Twilight Custom Skulls
780-499-6660
RR#4 St. Main
Ponoka, Alberta
T4J 1R4